blog
Popular Kitchen Styles 2023
August 22, 2023
Are you looking to give your kitchen a trendy makeover this year? These styles are perfect for inspiration!
Making a home feel like home often means designing each room with care. When giving your home an upgrade, few areas can carry more weight than the kitchen–and trendy kitchen styles can give you a space that is equally comforting and inspiring. If you are looking to give your kitchen a makeover this year, knowing the most popular styles can help.
In this article, we will explore the top kitchen styles of 2023.
The Most Popular Kitchen Styles of 2023
A little inspiration can go a long way in helping you to visualize what you want for your home's kitchen. These popular styles are here to help you get started!
Minimalist
With a minimalist design, less is always more—even in the kitchen. Although you might not be able to keep a minimalist style while you are actively cooking, you can give your kitchen the perfect minimalist appearance between meals. To achieve this style, choose sleek and smooth appliances, understated cabinet handles, and hide any kitchen tools or small appliances when they are not in use.
Traditional
The traditional kitchen calls back to older styles where the design had more complexity and texture. You can bring this look to your kitchen by investing in wooden cabinets, understated countertops, and traditional lighting. It helps to choose more traditional colors, like browns, creams, and relaxed shades of red.
Modern Chic
A modern kitchen always stands out in the best way. To make the most of this style, focus on eye-catching and vivacious colors and textures, adorable modern appliances, and daring decor that really stands out. Avoid too much clutter with this style, and you will be good to go!
Retro
Sometimes a throwback is the best option, and retro kitchens are still very popular, even in 2023! These kitchens often revolve around checkered designs, vibrant classic colors, and modern appliances that are designed to look like they were made in a different age. With their historical resonance, these kitchens are impossible not to love!
Country or Farmhouse
In recent years, country and "farmhouse" kitchens have become more popular than ever. With deep and wide sinks, classically styled appliances, and an emphasis on wood and craftsmanship, something about these kitchens will make you want to cook until the cows come home. You can even blend this design with a little modern decor to make a style that gives you the best of both worlds!
Create the Perfect Kitchen One Feature at a Time!
From beautiful counters to breathtaking
kitchen cabinets, Denver
kitchens are receiving major updates in 2023–and yours can too! If you are looking to bring a refreshing new style, start looking for inspiration so you can partner with experts you trust. To learn more about how to give your kitchen the ultimate 2023 kitchen makeover, contact our team today!
blog
What is the Difference Between Custom and Stock Kitchen Cabinets?
May 31, 2023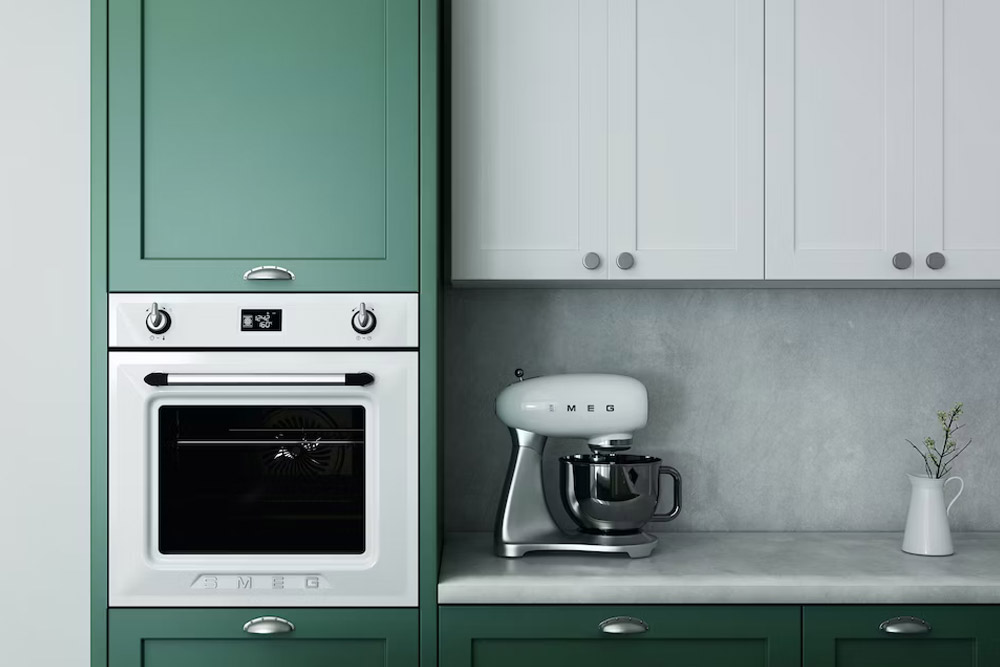 Looking for new kitchen cabinets but unsure if you should go with stock options or custom options? Let us help you decide. Kitchens are one of the most important rooms in just about any home, which is why having the right design can make such a big difference. While these rooms have plenty of important features to consider, few play a bigger role in the flow of a space than the cabinets. When you start looking into new kitchen cabinets, you will often be presented with two options—stock and custom. Let's discuss what this means and how you can decide which type of cabinets are right for you. Stock vs. Custom Kitchen Cabinets: Exploring Your Options Stock models and custom models are two different types of cabinets that can each have their own benefits. Both of these options can be a perfect fit for your kitchen needs, but it helps to understand what these terms mean when making your decision. What Are Stock Kitchen Cabinets? Stock kitchen cabinets are kitchen cabinets that are available in predefined models and sizes. These cabinets are made to be purchased as-is and can be built to accommodate different sizes. They are often available in a limited selection of colors and materials, and they will simply be designed to fit into a wide range of spaces. What Are Custom Kitchen Cabinets? Custom kitchen cabinets are a more unique alternative. With custom cabinets, you can choose a majority of the details involved with the design. This means you can select the materials involved, the colors, the shape, and pretty much every component of cabinets. This gives you more control and can also allow you to create unique physical designs since you can make key decisions regarding shape, size, and other visible elements. Deciding Which Option is Right for Your Kitchen Many people automatically assume that custom options have to be better, but that isn't necessarily true. Stock cabinets can come with quite a few options and will often be a perfect match for most homes. They can also be purchased for a lower price than custom alternatives. Custom kitchen cabinets are ideal for those who have a very specific vision and want complete creative control. If you have the budget for it and want to have cabinets that were truly made for your kitchen, custom options will likely suit you better. The Takeaway If you are shopping for kitchen cabinets, Denver experts can help you to find the right cabinets to fit your space, whether you want stock options or custom options instead. It can make a huge difference to know what options are available and how they will fit into your overall design. Our team of experts can help you to explore your options and will empower you to create a kitchen that fits your ideal vision. Contact us to learn how you can find the best kitchen cabinets for your home!
blog
How Often to Seal Granite Countertops
April 29, 2023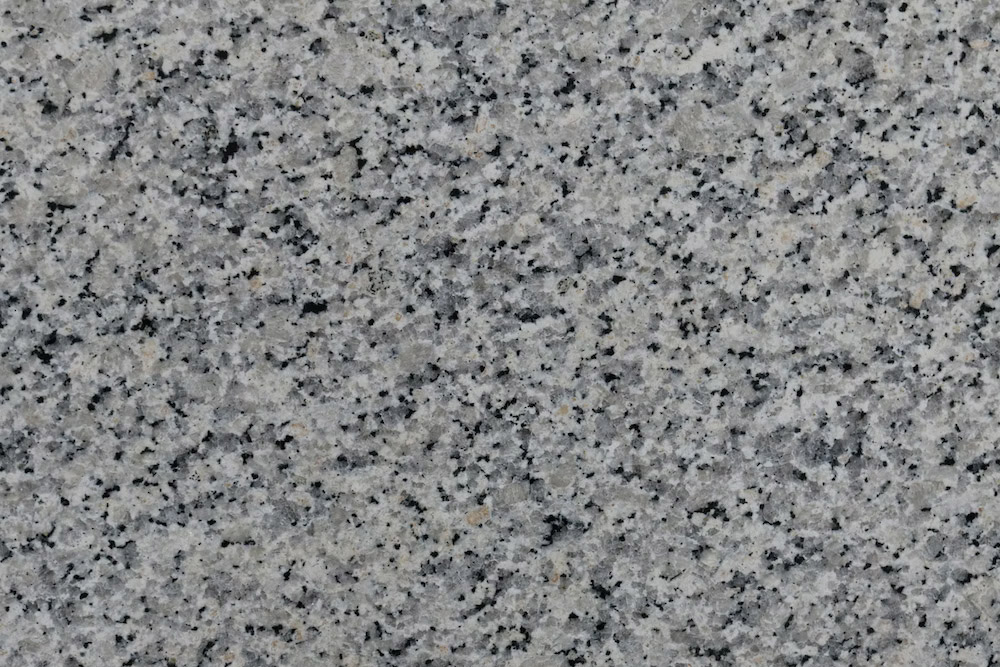 Sealing granite countertops is an important step in countertop maintenance–follow this guide to do it right! Modern home design has presented homeowners with countless opportunities to turn their homes into the place of their dreams. In the kitchen, few home features have a greater impact than the counters you choose, which is why plenty of homeowners pick granite options. This durable yet incredibly beautiful material offers a wonderful appearance in the home–but it does require standard maintenance. Let's explore how often you need to seal your granite countertops to keep them looking great! Sealing Granite Countertops: Importance and Scheduling Maintaining your countertops is important if you want them to stay looking nice and if you want them to last through the years. With granite, one of the most important steps is resealing your countertops. This standard process can make or break your experience with this material. Let's discuss what you need to know. Why Do I Need to Seal Granite Countertops? At first glance, you might wonder why you need to seal granite countertops at all. Aren't they already sealed upon delivery? Yes, they are–but that seal isn't going to be permanent. The more time you spend using your countertops and cleaning them with certain kinds of chemicals, the more that seal will break down. When it does, you might find yourself in trouble. Granite is a very porous material, which is why we seal it. The sealant will protect it, allowing the countertops to stay secure. Without that barrier, your countertops will absorb material from anything you place on them. This can compromise it and make it look worse too. Even more shocking, the material can become contaminated with germs! How Often Should I Seal Granite Countertops? The best way to determine how often you should seal your countertops is to refer to the information provided with the countertops when they are installed. Most brands have a recommendation when it comes to care and maintenance. However, a general best practice is to seal your granite countertops every 1 to 2 years. If you notice that your countertops seem to be wearing down or are losing their shine, it is a good idea to seal them sooner rather than later. Factors that Influence Sealing The seal on your granite countertops is only so strong, and there are some materials that can break it down more quickly. Hard cleaning products, as well as natural products, like vinegar or citrus juices, can and will break down the seal on your countertops. Using gentle soap and water can help keep them safe. The Takeaway If you love your countertops, you will want to keep them looking flawless in the years to come. Proper care and maintenance can leave your countertops sturdy and shiny, just the way you want them to be. To explore the best granite countertops Denver has to offer, contact our team today to get started!